Global Studies examines social and environmental challenges globally, holistically and from a wide range of disciplinary perspectives. Students choose a concentration that aligns with their specific interests:
The Area Studies through Study Abroad Concentration develops students' expertise in a specific region of the world, such as Europe, Latin America or East Asia. Students spend a semester or year studying abroad in their region of focus, immerse themselves in the culture, strengthen their language skills, and take advantage of the local university's expertise.
The Development Concentration deepens students' understanding of the economic, political, cultural, demographic and environmental challenges that less-wealthy regions of the world face. While not required, many students in this concentration study abroad as well, typically attending a high-caliber university in countries such as Mexico, Chile, Ghana, South Africa, or China.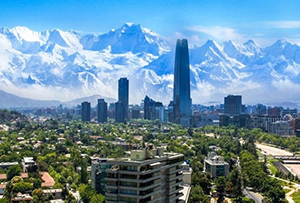 The Global Studies Minor is designed for, and only available to, students who study abroad. The minor develops students' understanding of their study-abroad region's history, economics, politics, culture and environment.